Process & contact
CarboREM
Updated 1/2022
Input materials
Digested dewatered sewage sludge (10-15% DS).
Output products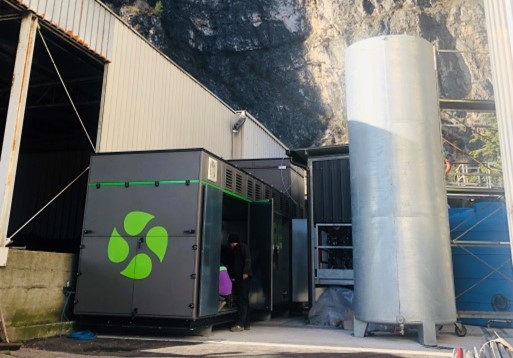 Precipitated phosphate salts.
Recovery rate (P in final product / P in input sludge): 90 – 91%.
Process description
1) HTC (hydrothermal carbonisation) at c. 200°C for 1 hour.
2) solid-liquid separation of hydrochar, containing 95-96 wt.% of the P initially present in digested sludge.
3) dissolution in acid (citric acid or HCl).
4) addition of alkali (NaOH) for phosphate salt precipitation.
Metal removal from digestate after HTC and acid leaching of hydrochar:
- Cd~80%
- Pb~70-80%
- Zn~90%
- Cu~70%
- Cr VI~90%
Operating status
Industrial-scale continuous HTC plant installed in 2019 and located in the wastewater treatment plant of Mezzocorona, Italy. Capacity: 1.4 t/h of wet digested sewage sludge