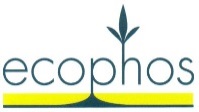 Ecophos
Change your mind about Phosphate!
EcoPhos is a Belgian based technology provider founded in 1996, producer and market leader of animal feed phosphates in Europe.
Its patented process allows for valorizing low and high grade natural and urban phosphate sources. Its ecological and economic benefits solves many phosphates producers problems: decline in high grade rock reserves, environmental stress, phosphogypsum, raising production/energy costs.
EcoPhos, with head office and R&D centre in Louvain-La-Neuve, Belgium, employs 250 employees. It has an engineering office (Temco engineering) in Lummen, Belgium, a full scale (4-8 kt/a) demonstration unit (Technophos) in Devnya, Bulgaria, and feed phosphates production sites (Aliphos) in Devnya, Bulgaria and Rotterdam, The Netherlands with a total capacity of 300 000 TPA.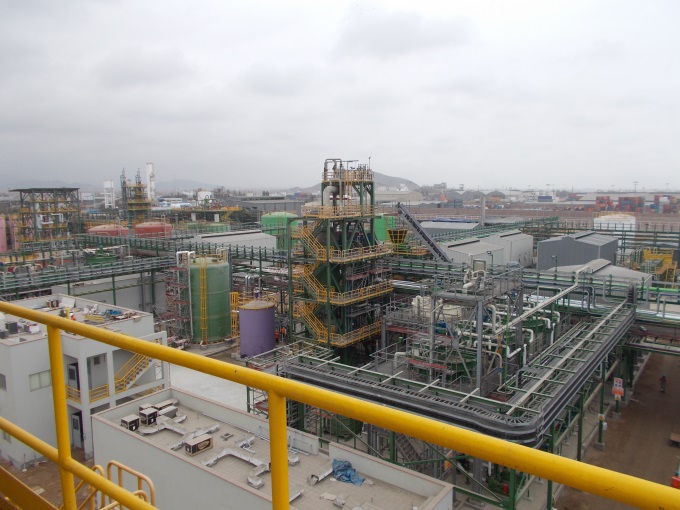 Quimpac's DCP and Phosphoric acid plant in Callao
(Peru), using EcoPhos technology.
EcoPhos aims at becoming the largest phosphate producer for Animal Feed in Europe in the next 5 years, and by 2020, five plants shall be producing about 1 Million TPA DCP Animal Feed throughout the world. To reach this objective, several projects are ongoing to extend the production capacity :
In Dunkerque (France), EcoPhos will build a new plant based on its technology. This new production of 220 000 TPA DCP feed grade is planned to start in January 2017 and will include the possibility to use the fly ashes coming from the incineration of sewage sludge. It will be the first industrial plant in europe processing these ashes.

In Dahej (India), EcoPhos and GNFC have signed in August 2014, a memorandum of understanding to set-up a joint-venture for the construction of 150 000 TPA Animal Feed DCP that will be distributed through Aliphos network.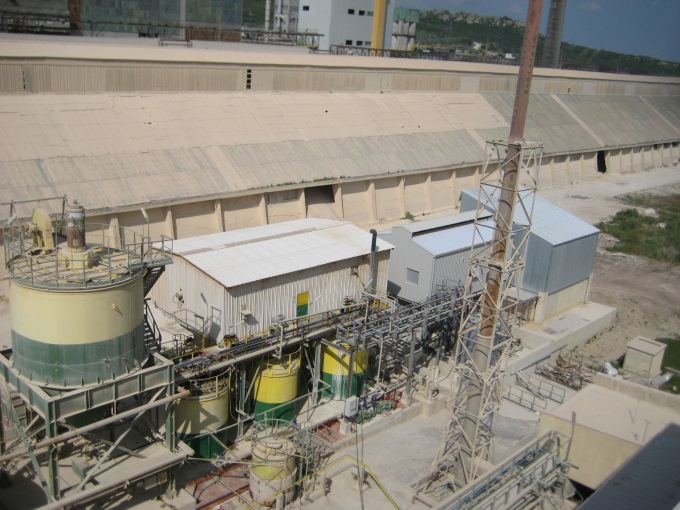 Aliphos' DCP plant in Devnya (Bulgaria)
During the last 15 years, EcoPhos has developed several processes for the phosphate industry. Based on this knowledge (10 Patented process) and its industrial experience, EcoPhos has based its development on two main business models ; simply named BM1 and BM2.
BM1 consists of the sales of license, lab and pilot tests, basic engineering, proprietary equipment for your project

BM2 consists in a complete partnership solution including the production plant and business agreements, such as offtake of production or joint-venture.
These two business models can be used for different applications :
Valorization of low grade rock phosphate to produce fertilizer, animal feed and all grades of phosphoric acid as well as

P-recovery from ashes out of incinerated sewage sludge.

Valorization of hydrochloric acid from Chlor-Alkali plants, Sulfate of Potash furnace, TDI plants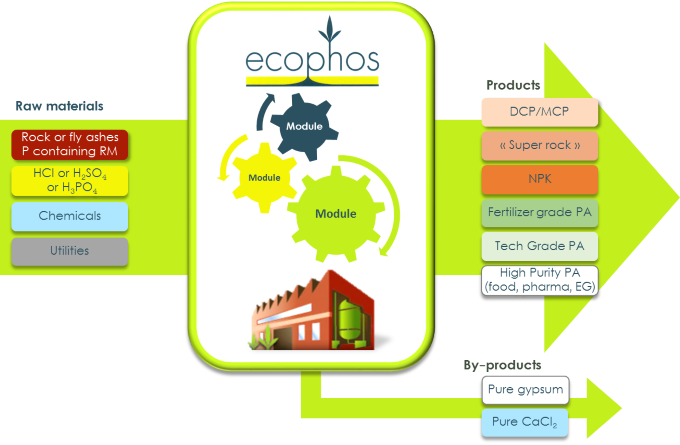 EcoPhos process and technology presents the following advantages:
40% lower investment cost compared to conventional process:
No rock beneficiation
Short residence time
High process yield
Highly concentrated phosphoric acid out of filter
Simple material of construction
Up to 50% lower variable cost:
Low-grade or rejected phosphate rock allowing expansion of mines resources
Low energy consumption
Ecofriendly process:
Low waste, no phosphogypsum
Low energy consumption
Pure and valuable co-products: non radioactive gypsum or CaCl2
Process is not dusty
Safe process:
No solvent
Atmospheric pressure
Reasonable temperature
Highly flexible plants:
Single line from 25 000 to 100 000 TPA P2O5
Process adapted to client's raw materials and products
See also
Europes phosphate experts - Ecophos.pdf
Contact
Centre Monnet
Av. Jean Monnet, 1
1348 Louvain-la-Neuve
Belgium