Pyreg GmbH
PYREG is the global lead manufacturer of pyrolysis installations, with over 50 biochar plants
operating worldwide,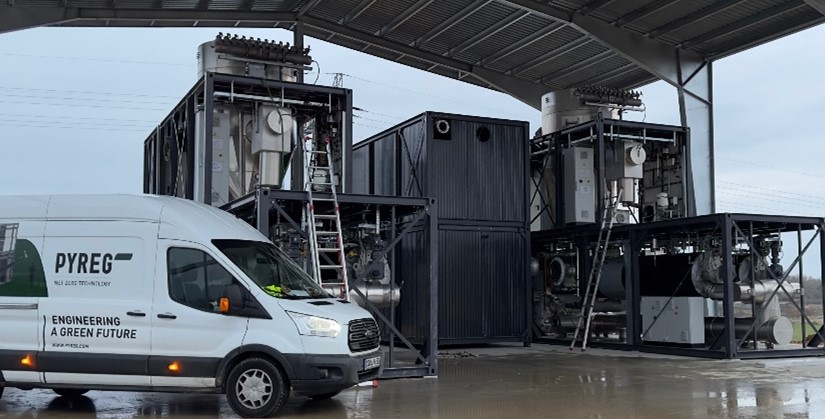 stabilising carbon into biochar and producing renewable energy. PYREG was set up in 2009 as a spin-off from TH Bingen, University of Applied Sciences. Today, PYREG's installed biochar plants stabilise over 30 000 t/y of CO2 from biomass or from wastes such as sewage sludge, food waste and biomass residues, binding the carbon long-term into biochar. The CO2 bound into biochar can be certified and traded. The biochar can be used in technical applications or applied to soil. When phosphorus-containing substrates are pyrolysed (e.g. sewage sludge, food waste, food industry by-products), the phosphorus is retained in the biochar and can be returned to soil as a slowly plant-available nutrient. Six PYREG pyrolysis plants are today operating with dried sewage sludge as input, treating 1 300 – 3 900 t/y, and several others with various dry biomass residues as input, treating up to 3.300 t/y. The sewage sludge biochar contains 15 - 35% organic carbon, 6 - 7% P , around 1% N and more than 10% K (all as % DS). PYREG sewage sludge biochar is registered as a fertiliser in Sweden (PYREGphos). By becoming a member of ESPP, PYREG will communicate with regulators, research, potential customers and companies offering technologies with potential synergies, and will promote pyrolysis as a route to fixing carbon in sewage sludge and to recycling phosphorus to agriculture.
Contact: Monika Schneidermeier