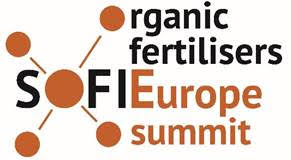 Confirmed to date
Luuk Braam - Ferm-O-Feed, Commercial Manager

Luuk Braam has a background in agricultural economics at Wageningen University & Research. After working on portfolio development for organic fertilisers & biostimulants, he is currently is Commercial Manager for Ferm O Feed and Plant Health Cure.
Emma Burak - Yara UK and Cranfield University, Sustainable Fertiliser Manager

My background is in soil science with a PhD focusing on the interactions between plant and soil. I am currently acting as a knowledge bridge between Cranfield university and Yara UK to collaboratively explore the efficacy and viability of organo-mineral fertilisers as a commercially available product in the UK.


Esteve Casòliba - Unimer, Business Development Manager

Esteve Casòliba is Business Development Manager at Unimer SpA since 2016. Unimer is an organic and organo-mineral fertiliser manufacturer based in Italy, with more than 50 years experience in the market.

Maurice Evers - Lumbricus BV, CEO/Head R&D and Consultancy

After my study soil science and soil fertility at Wageningen University, I worked for 8 years as a researcher on fertilizers, soil improvers and biostimulants at the Nutrient Management Institute (NMI) in Wageningen. I setup many registration projects for waste recycling products to work on a more sustainable nutrient cycle.
Leon Fock – EUROFEMA, Chairman

Leon Fock entered the organic fertiliser business in 2005 after a career in IT consultancy. He is currently CEO of Culterra Holland, a manufacturer of organic fertilisers with two plants, one in the Netherlands and one in Germany.
Peter Hammond – CCm Technologies, Chief Technology Officer

Peter is Chief Technology Officer and a founder of CCm Technologies. His background is in commercial process engineering development and has had a particular focus on the application of carbon dioxide within the food, agricultural and petrochemical industries.
Thijs Kapteijns – Protix, Business Development Manager

Thijs Kapteijns is Business Development Manager at Protix since 2018, a leading insect producer from the Netherlands. He is expert in the field of insect frass, an organic fertilizer which is produced by Black Soldier Fly insect larvae. During the 2nd SOFIE event Kapteijns will present about the added value of insect frass for organic and organo-mineral fertilizer formulations.
Mark Kragting – TEMA Process, Sales manager

Mark Kragting works as a sales manager in TEMA Process with a back ground in thermal and mechanical engineering. Experience in the processing of waste streams. Focussing on project development of integrated solutions for bulk materials like biomass, sewage sludge, digestate and municipal solid waste with the aim of upgrading organic waste products to valuable fertilizers or alternative fuels.
Laia Llenas Argelaguet – BETA Technological Center, Deputy Director

Dr. Laia Llenas is a Chemical Engineer and holds a PhD in Chemical Engineering. She is the Deputy Director of BETA Technological Centre, a growing research center located in the center of Catalonia that currently counts with a multidisciplinary team of 70 people working in the field of circular bioeconomy and rural development.
Harald Mikkelsen – Koppert, Blue Ocean Technologies, New business & Innovation, Manager

I started to work for Koppert, known as the Biological Company even when I was a student. Fixed position in 1981 and every couple of years was able to make a shift in topics and direction of the company. I started just part of rearing beneficial parasitic insects and predatory mites.
Finbarr O'Regan – Irish Department of Agriculture, Food and the Marine, Feedingstuff, Fertiliser, Grain and Poultry Division, Agricultural Inspector

After completing my PhD in Chemistry I joined the Department of Agriculture, Food and The Marine in Ireland. I worked as Technical Manager in the Pesticides Residues Laboratory, following this I worked in the Pesticides Regulation area representing Ireland in Commission Meetings.
Irmgard Leifert - ECN - European Compost Network e.V. and RETERRA Service GmbH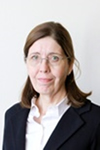 She is the Chair of ECN's Task Group on Fertilisers and represents ECN in the Commission's Expert Group on Fertilising Products.
Antoine Hoxha – Fertilizers Europe, Production & Agriculture Director

Antoine Hoxha joined Fertilizers Europe in 2010, after 8 years in the fertilizers industry at Prayon SA where he held positions in R&D and the technology licensing.
Dorottya Lőrincz - Certrust LTd., witness engineer

I studied chemistry and quality assurance management. Now I am working as a witness engineer for Certrust Ltd. and I am strongly experienced in module B and module D1 assessment procedures as well. I am over the certification of cca 100 fertilising products from almost all the categories that are listed in the FPR. I know the typical pitfalls of the most common product categories, and also the solutions for them.


Alberto Persona - Fertecon | S&P Global Commodity Insights, Principal Analyst – Phosphates and Potash

Alberto works as Principal Analyst for Phosphates and Potash at Fertecon, the fertilizer analysis arm of S&P Global Commodity Insights. He started working as a fertilizer market analyst since 2010, working at S&P Global Commodity Insights since November 2015 after a few years at CRU.
Verena Pfahler - Fachverband Biogas, Consultant

Verena Pfahler is a consultant, focusing on digestates and bio waste, in the department of waste, hygiene, and fertilisation at the German Biogas Association since 2021. She is a geo-ecologist and focused on researching the phosphorus cycle in the environment before her position at the German Biogas Association.

Oliver Sitar - European Commission (DG AGRI), head of unit

Oliver Sitar is head of unit in the directorate-general for Agriculture and Rural Development in the European Commission.

Murray Smedley - Barkwith Associates Limited, Owner

Murray Smedley is owner of Barkwith Associates Limited, a consultancy company he founded in 2002, after a number of technical & agronomy positions.



Giel Tettelaar – EFCI Register (Notified Body | NANDO 2832), Chairman

Giel Tettelaar is Chairman of Global Network Group and the Stichting EMCI Register, two cutting edge providers of Certification worldwide. Giel has a background in both certification/compliance as well as software development and this background is combined in our certification processes.
Pekka Pesonen - Copa-Cogeca
Jacob Hansen - Fertilizers Europe
Andrea Schievano - EU Joint Research Center (JRC)
Theodora Nikolakopoulou - European Commission (DG GROW)
Chris Atkinson - iFoam
Giulia Laura Cancian - European Biogas Association